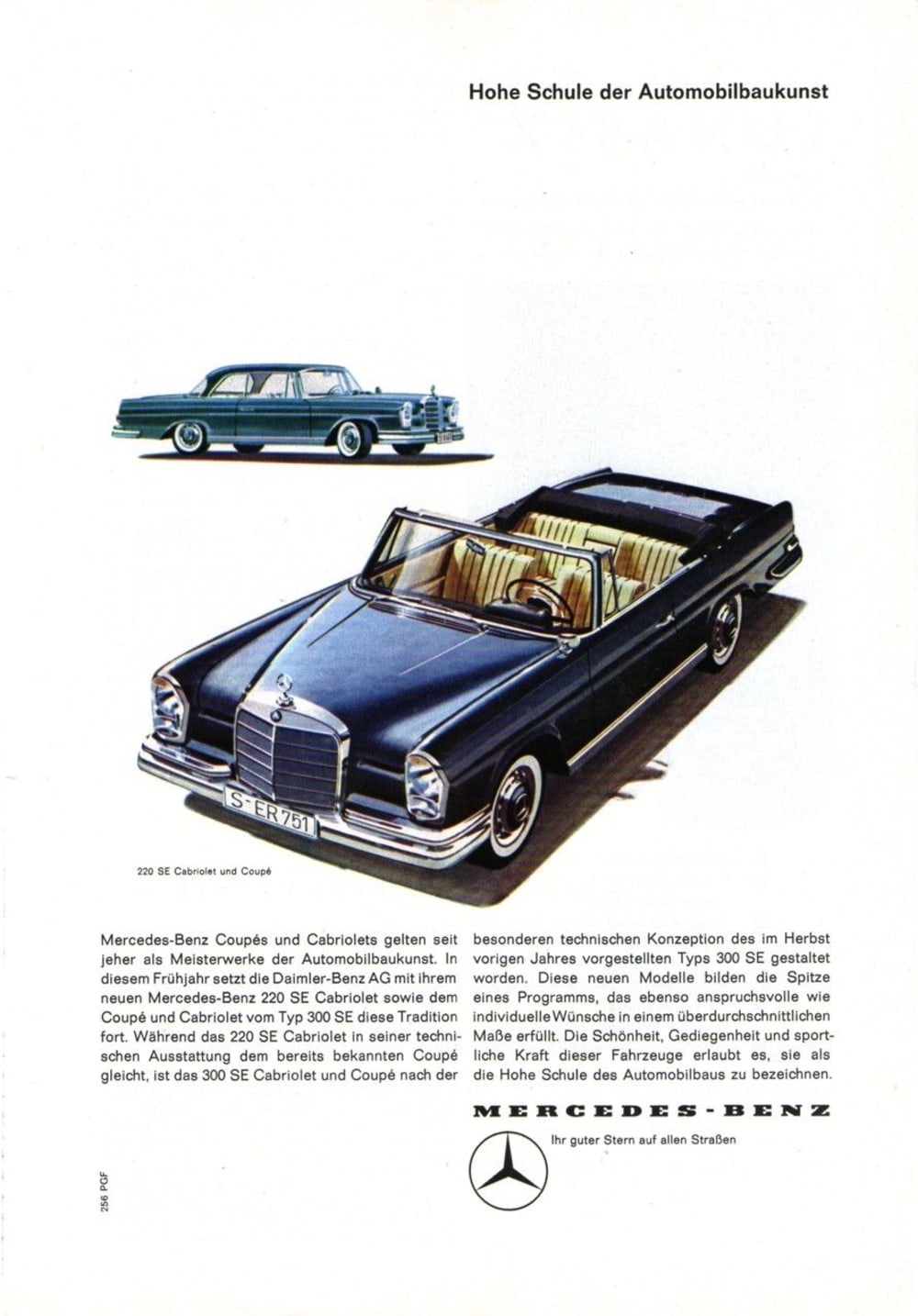 Our 220 SE was first registered by the Royal Greek Consulate General in Salzburg with the number plate S - 82, in April 1962. Supposedly it was the first Mercedes Georg Pappas has registered for its established Mercedes import.

This model is the last handmade model of Mercedes Benz, at that time only 6 cars were built at the same time.

The convertible of this series cost 2.5 times as much as the sedan.

This vehicle is in perfect condition and can expect a very high increase in value.