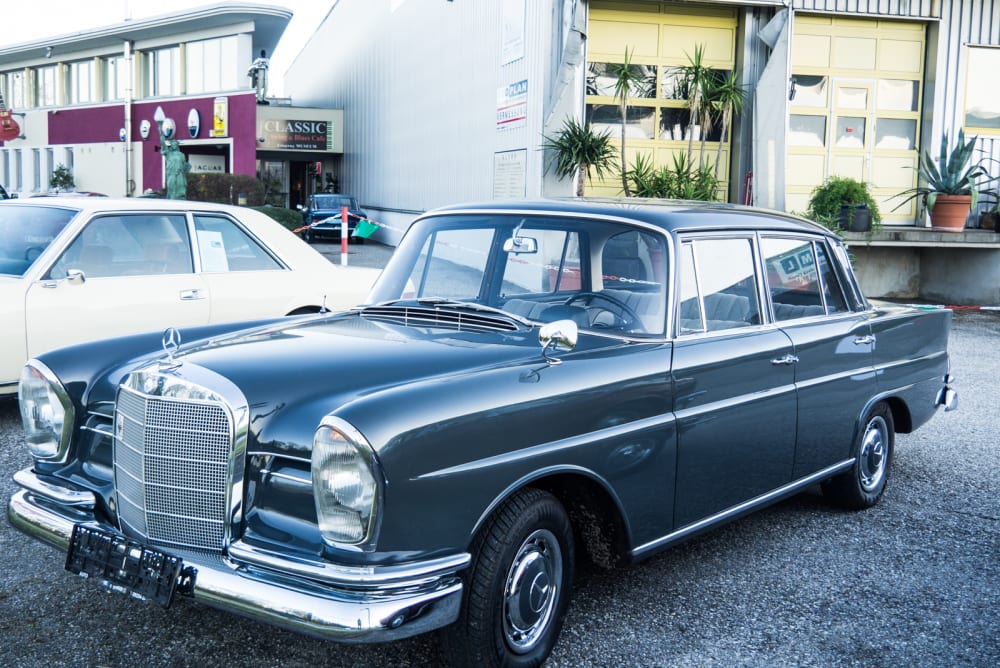 The Mercedes-Benz W 111 was a model of the tail fins series of Mercedes-Benz, also called "big fin" among fans. The W 111 replaced the large pontoon models in 1959 and provided the technical basis for the Mercedes models until the end of the 1960s. The coupes and convertibles of the type W 111 remained until 1971 in the program. The body is characterised by unprecedented passive safety. It was the first to have a stable passenger cell and effective crumple zones. Mercedes carried out extensive crash tests. They even drove the vehicle at 80 kph over a ramp to test what would happen when she rolls over!

Our Mercedes Heckflosseis is in an extremely original state and has long been in the same possession of a well-known entrepreneur.
She runs flawlessly and is visually exceptionally beautiful.