The name Jalpa came from a famous breed of Spanish fighting bull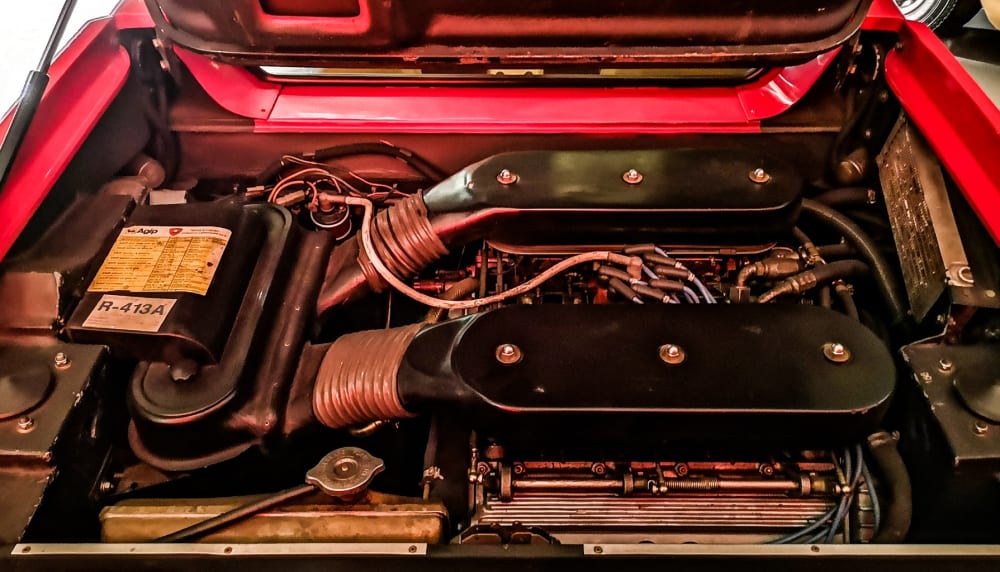 The Jalpa was a development of the earlier Lamborghini Silhouette, intended to fill a role as a more "affordable" Lamborghini, being much less expensive than the flagship Countach and being also designed by Bertone. Compared to the Countach, the Jalpa was much easier to drive, having better visibility and being more tractable in heavy traffic and at slow speeds.

Lamborghini claimed the Jalpa could accelerate from 0 to 100 km/h (62 mph) in 6.0 seconds, to 161 km/h (100 mph) in 19.1 seconds and a 1/4-mile time of 15.4 at 148 km/h (92 mph) with a top speed of 249 km/h (155 mph).

Our Jalpa is in a well-maintained condition. She had a complete engine overhaul about 40,000 km ago. The previous owner, a Lamborghini mechanic and specialist, owned the car for almost 25 years. The Jalpa is an extremely rare car. Only 410 cars were produced.